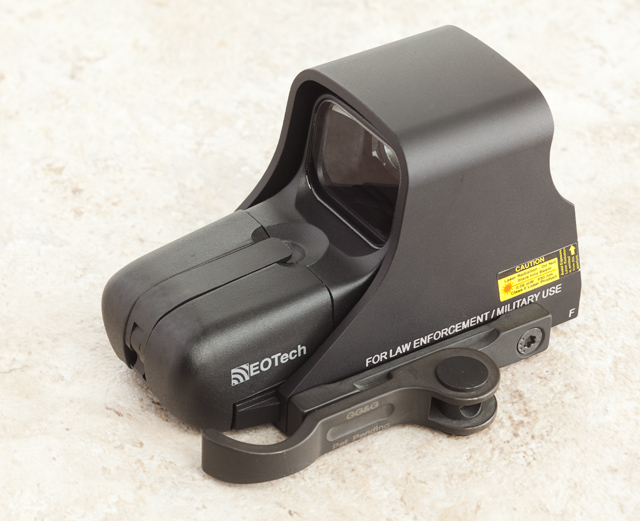 I am posting several items for a friend. First, EOTech 551:
Law Enforcement and Military Night Vision compattable Holographic Red Dot Sight 65 MOA Circle with 1 MOA Dot Reticle Matte Finnish, (MSRP – $469.00)
N Battery
comes with a GG&G quick detach mount (MSRP – $85.00)
Neoprene hood
It is in excellent condition and has never been used other than being mounted and unmounted from weapons. Chris is asking $525 for EOTech, hood and GG&G QD mount. Contact the seller if you want the sight.