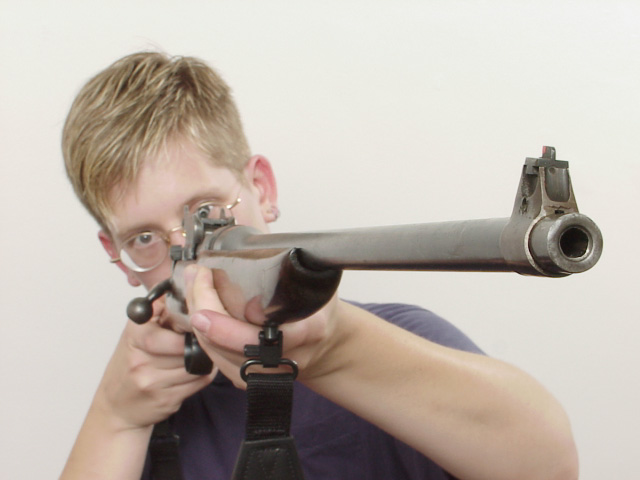 I got this rifle back around 2000 for $60. It has very little wood left and kicked most viciously on firing. It was, however, quite accurate. I had a "speedlock" kits installed in it, which made it cock on opening and also shortened the lock time.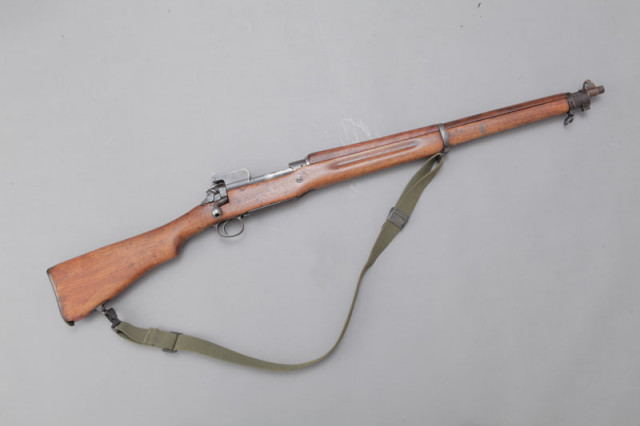 Later, I picked up an original stock and front sight protector at a gun show, only to find out that the barrel was shorter than spec.
The rifle didn't look right, but at least it didn't hurt to shoot anymore. Unlike SMLE, this one fed round nose soft point ammunition very well.
The wood and the metal remained ugly, and I wasn't a fan of the unprotected front sight blade. In the end, the gun went to Spectrum Coating in Cocoa, FL and then, as a great surprise to me, to Keltec.
It returned with all metal Cerakoted clearcoat black, tan and OD green. The wood of the stock, too ugly to refinish, was hydro-printed with wood grain pattern.  And a .308 flashhider was installed to make up for the missing barrel and also to tame muzzle flash in low light. Keltec did the machining and Steve from Spectrum did the rest of the restoration. I have nice friends. Even the nice hunting ammo was a present from Lucky Gunner.
I can't wait to try it out at the range! Many years ago, I promised myself to take a deer with this rifle…looks like that plan is closer to reality now than it has ever been.